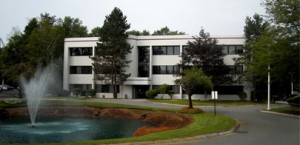 William Solimine, Jr., President
As President of EDA Staffing, William (Bill) Solimine's goal is to promote a strong, ethical team environment and guide employees with daily work responsibilities.  He has established corporate guidelines and developed EDA Staffing's 5-Year Growth Plan. Mr. Solimine provides personal customer service to EDA's many repeat and new customers. He has 28 years experience in the staffing industry providing both contract and direct labor to a variety of national corporations.
Mr. Solimine became President of EDA Staffing in 1992. His experience includes working as a Recruiter for EDA's Technology Division and as Vice President of the company's three Divisions: Technology, Light Industrial, and Manufacturing. Mr. Solimine has a BS in Business Administration.
Paul Solimine, Vice President
Vice President of EDA Staffing, Paul Solimine has over 20 years experience in contract and direct staffing. He is responsible for managing and hiring employees for its Light Industrial and Manufacturing Divisions.  His responsibilities include sales representative and recruiting for engineering, CAD, and manufacturing contractors. Mr. Solimine promotes a strong team environment among contractors and employers.  He assists with any risk-management issues. Mr. Solimine has a BS in Business Administration.