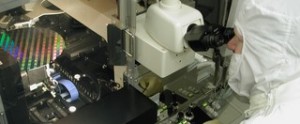 Our team of life sciences specialists provides a unique perspective into the nuances of recruiting in this highly skilled and technical space. Use the form below to contact us regarding Life Sciences.
Medical Device Industry Services
Training: Provide training programs to meet the needs of the Medical Device, Drug and Combo Device industries. Training programs include Quality Systems for Devices and Pharmaceuticals, FDA Inspection Readiness, CAPA, and Investigations as well as custom modules.
Consulting: Subject Matter Experts (SME's) are industry's best and most experienced. They are especially well suited for consulting in the FDA/ EU regulated industries. Our SME's can assist you in reviewing or writing your Compliance Master Plan, GMP or other Quality System compliance required documentation. Examples of areas of expertise are QSR's, auditing, CAPA, management review, validation, document control, training and complaint handling in medical devices, pharmaceuticals, and combo devices.
Auditing:  We can perform Baseline Audits as well as Certification Audits for clients who have had FDA Inspections related 483s and Warning Letters. In addition we offer supplier audits, contracted internal audits, QSIT audits, GMP/QSR, and baseline Quality System reviews to all US and EU statutory, regulatory, and technical standards.
Staffing
Program Management
Project Management
Business Analysts
System Quality Assurance
USE THIS FORM TO INQUIRE ABOUT 

LIFE SCIENCES